Evlyxx
adm
Raid
PvP
posted
Mon at 10:37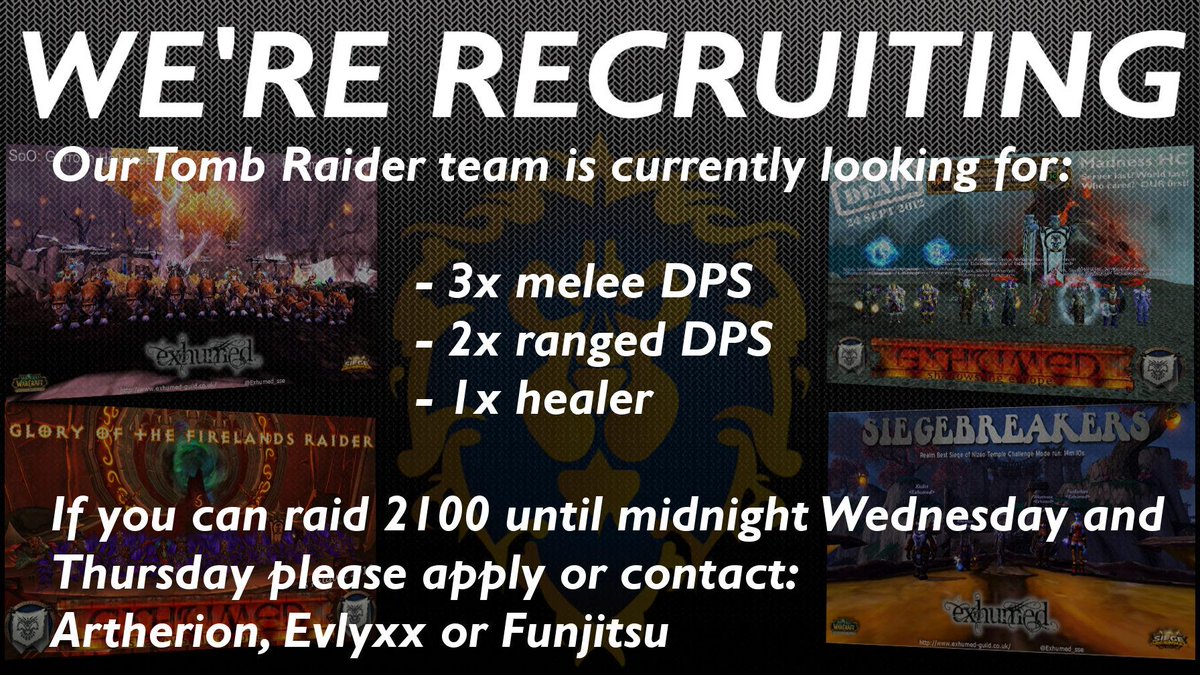 Due to a few recent retirements we've some holes that need to be filled in our Tomb Raider team roster.
So if you think you can commit to raids Wednesday and Thursday 2100-midnight (server) and have what it takes to raid mythic content please either apply or if you're already in guild send me a PM.

If you want more information please /w Artherion, Evlyxx or Funjitsu in game.